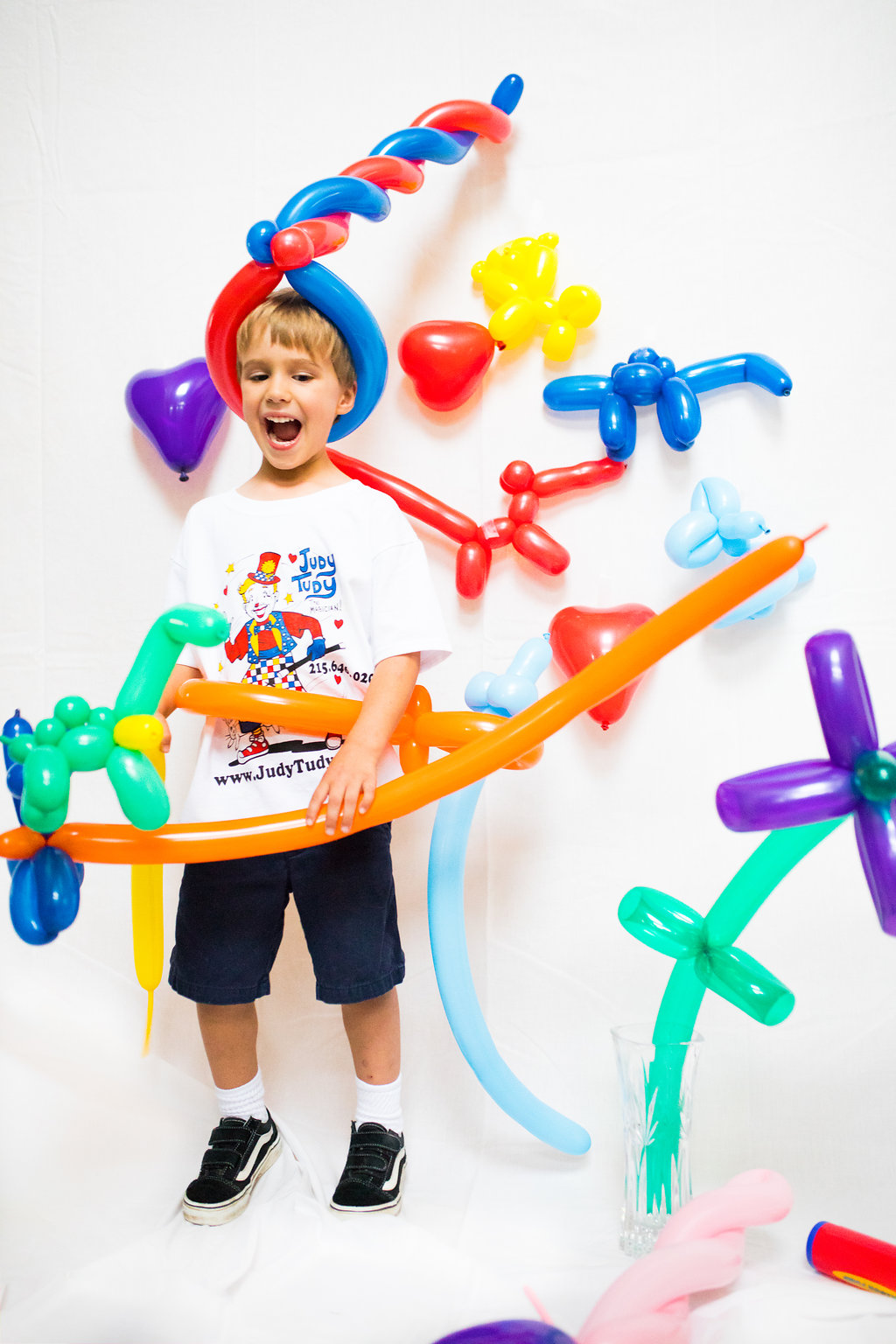 Judy Tudy inflates smiles with balloons offering a large variety of sculptures to choose from.  Balloons are included in all birthday party packages.
Great for townships, country clubs & corporate events.
Judy was wonderful! She came to my son's first birthday party (a really big party) and entertained approximately 15 kids who were 6 years old and younger. She was so entertaining that older kids also enjoyed her performance. The balloon sculpting and bunny was a huge hit! The older kids loved the games she had. The adults loved her show too! Judy was flexible with her performance and worked with our party schedule – we had to interrupt her performance couple of times for other activities. I would definitely hire her again for my kids parties!
Judy Tudy was a part of Angel Flight East's annual community event, Wings N' Wheels. She was a HUGE hit with the children and their families! Every time I looked down at the kids corner, children were lined up waiting for a balloon. Her professionalism was much appreciated by Angel Flight East staff, as well. If anyone is in need of a balloonist or magician, I would highly recommend Judy Tudy!