1 hour performance for 20 or less children. – $300
(Your choice of a Magic Show or Toddler Program. Inflating Smiles with Balloon sculpting is included.)

1 ½ hour performance for 30 or less children. – $375
(This includes extra children, customized program and full length magic show or ½ hour toddler program. Inflating Smiles with Balloon sculpting is included.)
 2 hour performance for 40 or less children. – $450
(This includes extra children and a customized program for an extravagant event. Inflating Smiles with Balloon sculpting is included.)
 * Party favors are included for the children guests and a Judy Tudy T-shirt for the birthday child. Travel fee of $50 applies for Philadelphia and parts of New Jersey. Prices are subject to change.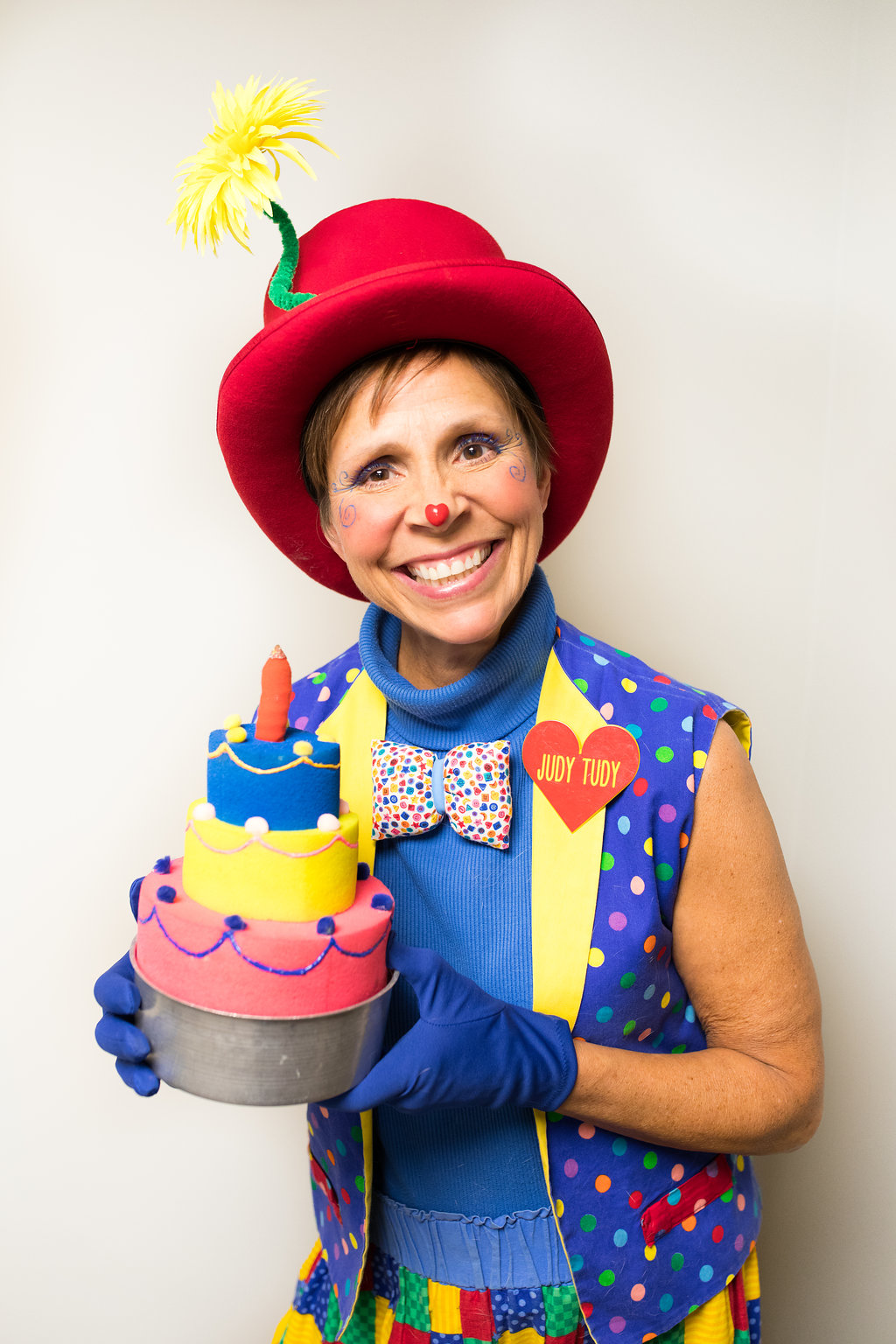 We had a carnival based party for our daughter complete with games, popcorn and cotton candy but the crowning jewel of the event was JUDY TUDY! The kids were all having a great time but when Judy arrived the fun REALLY kicked in. Judy's story telling had parents as well as kids smiling and laughing along with the fun. The kids really liked the magic too and Judy made many of them part of the show. No child's party is complete without fun, excitement and smiles and that is what Judy is all about!
A wonderful choice for any party. She is calm and sweet and has a terrific ability to
"WOW"
the children. I was
amazed
when she had 20+ 3 year old kids sitting quietly for over 30 minutes while she talked about her wonderful clown family, sang songs and while they met the bunny. I have hired her multiple times for different age groups and she has never disappointed! I highly recommend using Judy Tudy or any of her family for your next event, I know I will!