Now Booking For Your Holiday Event!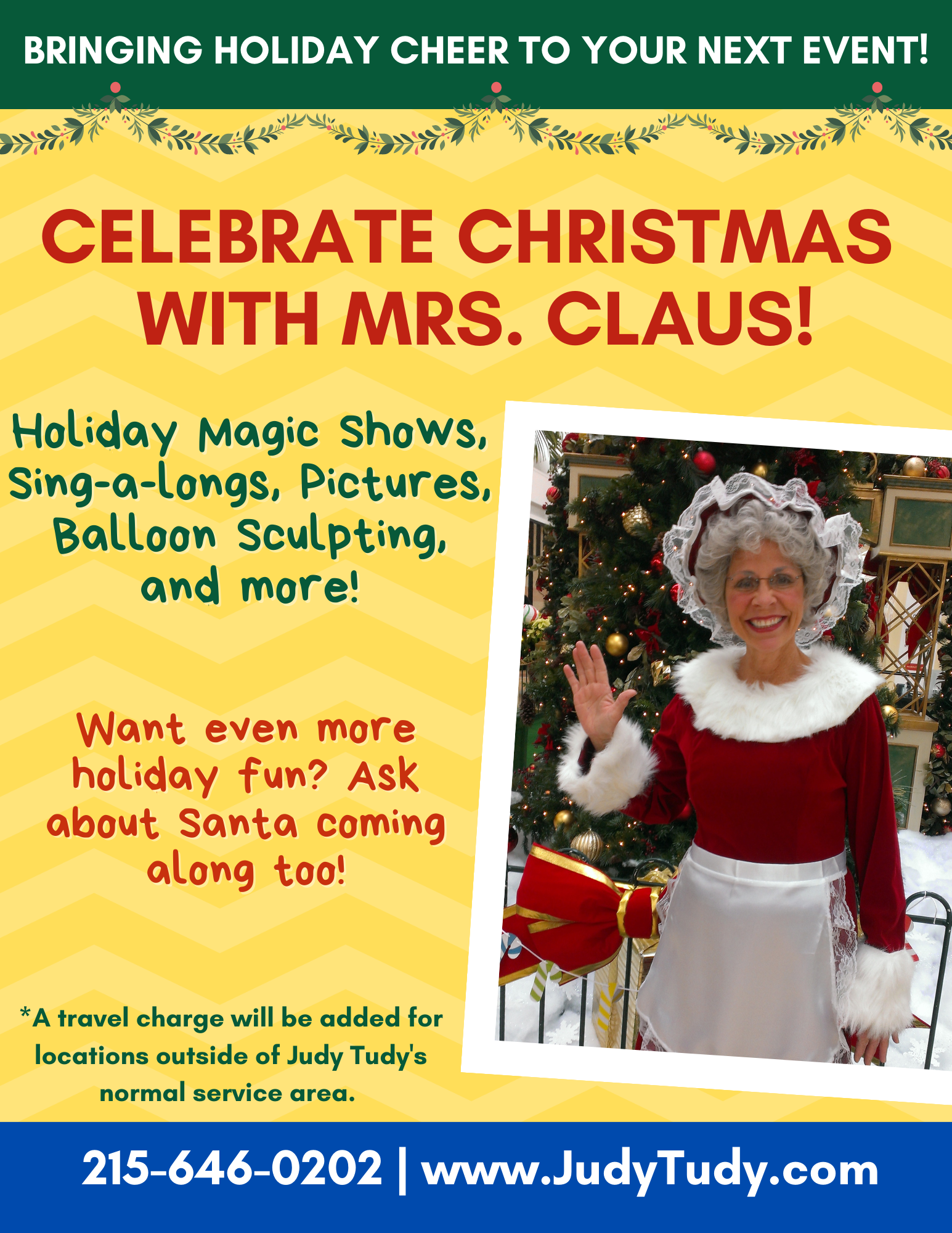 Travel fee may apply. Prices are subject to change.
Judy was an amazing entertainer and all of the kids at our Emma's 5YO bday loved her show. She is very professional and the set up was easy. I would highly recommend Judy Tudy the clown. She was a big hit with both the kids and the parents.
What a wonderful experience for the children that attended the Playwicki Farm Holiday Event featuring a magic show by Mrs. Claus. Their little faces lit up like the Christmas Tree as they watched Mrs Claus perform her magic. A moment in time that they will always cherish. Fantastic!